It is time for the
DC Metro MINIs Annual Meeting!
For Paid Members Only!
When: September 6th, 4pm - 6pm
This year will be a little different given the current nature of the environment due to Covid-19.
We have booked a covered outdoor venue to ensure we can
observe proper social distancing
and other CDC guidance surrounding gatherings.
RSVPs will be critical
as we will be providing individual catered meals instead of buffet or pot luck.
Updates and Vote on Changes to Bylaws:
Your attendance and vote as a paid member to DC Metro MINIs is especially important this year to help us adopt some updates to the club bylaws.
The major changes are as follows:
Reducing the board from 7 to 5 members
Web master duties can be assigned to any office at the annual meeting. 
Added a two event responsibility to all board members.
Responsibility for the event calendar is placed under the VP.
Election of Board Members:
There are 2 board member slots renewing this year.
If you are interested in running for the board please either private message a board member, post it in the comments here or email 
Board@Dcmetrominis.org
It's a great time for member feedback and for you to

 

learn more about the inner workings of the club. We will present a membership report, financial reports, events reports and also conduct the

 

vote!!!
This event is for paid current members only!
Frying Pan Park - Large Shelter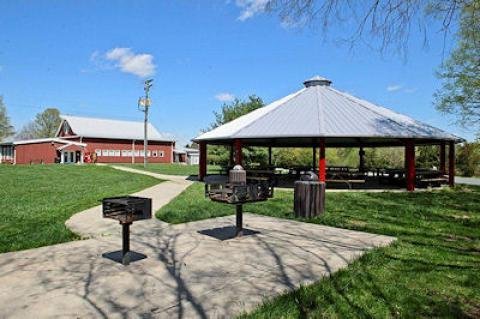 Parking is available near the shelter as indicated in the map below!