Event details
Following the Meet and Greet, we will enjoy a relaxed drive through Western Loudoun to have lunch at the West End Wine Bar and Pub in Purcellville, VA. After lunch, some tours of local wineries and breweries will be available to join! Notable stops include Dragon Hops Brewing, Otium Cellars, and Bluemont Vineyard.
West End Wine Bar and Pub
The West End's main dining area, decades ago the center of the Purcellville Inn, has been renovated to retain its architectural charm and to provide casual elegance. Our Traditions Pub, formerly the site of Stonewall's Tavern, provides an English pub like environment. And our large outdoor patio, overlooking the 17th fairway, is a great setting for enjoying the outdoors with a great meal and a glass of wine.
Constructed in 1915, our property has been painstakingly restored to many of its original features; exposed brick walls and columns, arched passageways and working stone fireplaces. Newly constructed bars have been designed to enhance the architectural character of the property.
Our lower level Traditions Pub will bring back memories of the former Stonewall's Tavern for decades the site of many of today's local rumors, including the occasional reference to its resident ghost.
Dragon Hops Brewing
A relatively new brewer in the area, they have only been open since early May. Be among the first to try them out! They grow their own hops locally in Loudoun County
Otium Cellars
Otium Cellars is a boutique winery located just outside of the picturesque town of Purcellville in Northern Virginia. With its roots in old Franconian tradition, Otium produces quality wines from one of the best Western Loudoun County terroirs. Quaint with a German flare, owner Dr. Gerhard Bauer has brought a sense of home to Loudoun County.
Winemakers Ben Renshaw and Max Bauer create unique, complex wines with Austrian and German varieties such as Grüner Veltliner, Grauburgunder (German Pinot Gris), Blaufränkisch, Dornfelder, and Zweigelt. Other varieties you may find in the tasting room include Chardonnay, Merlot, Malbec, and Cabernet Sauvignon.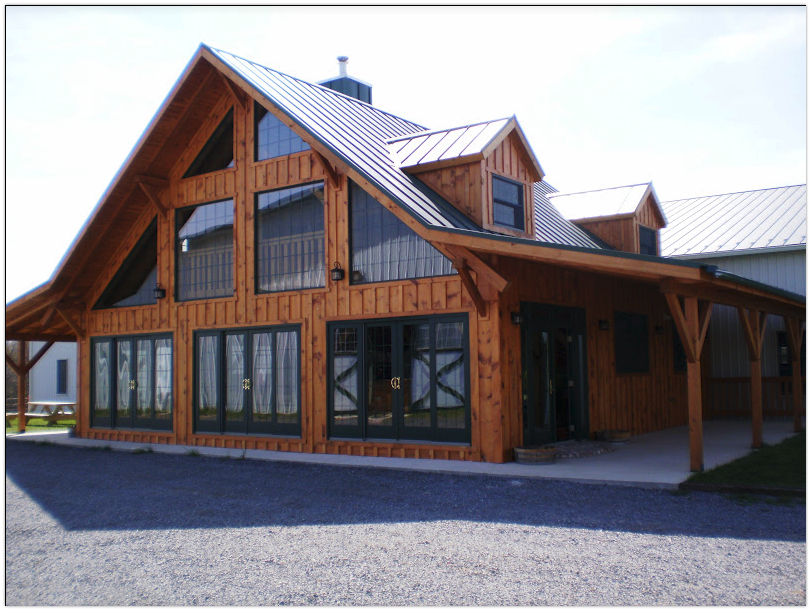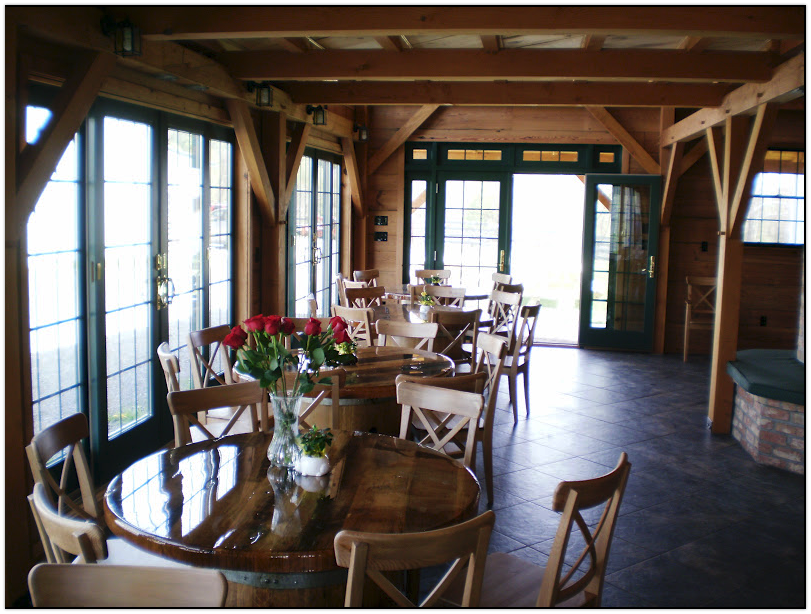 Bluemont Vineyard
You can see all the way to Reston from the tasting room deck.. amazing view, not to be missed!
Bluemont Vineyard was established in 2007 when the first grape vines came into full production. We now grow over 7 varietals of grapes including Viognier, Norton and Cab Franc, and are on the leading edge of bringing Petit Manseng and Albarino to Virginia Wine Lovers visiting the growing number of wineries in the area.
As a small-run Virginia winery, an average of 6500 carefully crafted cases of wine are produced each year. We invite you to join us in the love of this land we steward and to discover a broad spectrum of wines produced from its terroir guided by the skill, enthusiasm and artistry of the team creating each unique vintage.